Last night Jane and I hung out with legendary photographer Stan Malinowski. I met Stan at work and he invited me over to his studio only blocks away. Stan is such a nice, fun and gentle man. One of the first things he says to us is "If I make it to November, I'll be 70 years old." I told Stan that both Jane and I were Scorpios and an instant connection was formed. His birthday is the second of November, one day before Jane, and four before mine.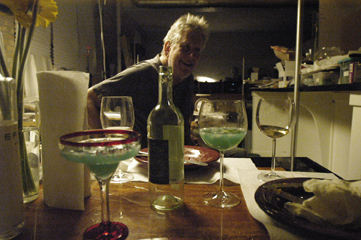 Stan's health has been declining in recent years, cancer and arthritis slows his movement, but not his spirit.
He always has a smile on his face and his stories are full of energy and excitement. Stan's apartment is littered with books and photographs of beautiful women. He used to work for Playboy, Vogue, Penthouse, Bazaar and a slew of other publications, he has a dozen Playboy covers to his credit. He also had his own magazine back in the late eighties, and is currently working at publishing another.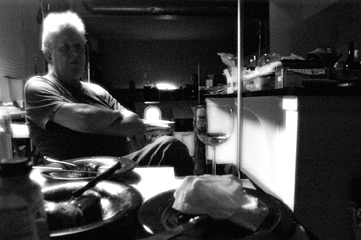 Jane and I were amazed at his work. He showed us thousands of photographs, including pictures of models like Gia, Janice Dickenson, Christy Brinkley, Rebecca DeMornay, Renee Simonson, Cheryl Tiegs, and Carol Alt. Stan was generous enough to give us a few photos as well. Jane and I brought dinner over for Stan. He doesn't have a grill, so I brought my small one, and we cooked burgers out in back of his loft. We drank wine and vodka martinis, and finished the night with margaritas. I also prepared some beer battered onion rings for the burgers, and a fruit salad. The dinner was delicious and the whole night was amazing.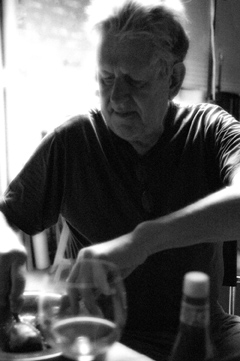 We landed up staying past two o'clock in the morning, just talking, getting advice, and giving a bit back. I encourage you to check out his website, modelpix.com (link included in Blogroll), many of his photos are inexpensively for sale. He prints laserjet on beautiful rag-stock paper for awesome clarity and weight. Jane and I definitely made a friend last night, so more Stan stories are sure to come.