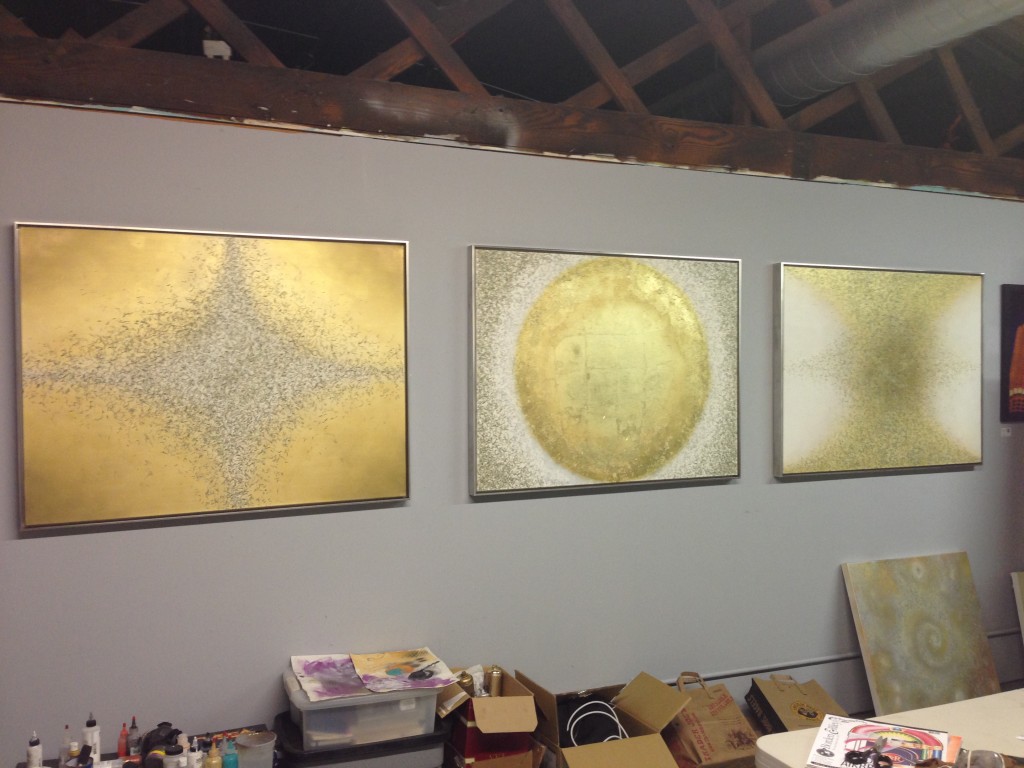 What is worth? What is money? How is money represented by a precious metal? What is value? What is a greenback, and why isn't it always green? What is the gold standard? And why do some people want that 'standard' back? Why is our economy going to collapse and what does that look like? What happens when too much money is made? Who shreds money? Did you shred money? Is the shredded money a metaphor?  And what really happens when we fall off a fiscal cliff?! What is this worth?
This Germano Celant-esque rant of questions has been rattling through my head recently. With the economy seeming to be the biggest discussion at the moment I have started a group of paintings loosely titled 'The Money Series'. My goal was to try and grasp an understanding of the metamorphic nature of the economy, its language and terms.
Recently I've been experimenting with new materials including metallic leaf and shredded U.S. currency to complicate the canvas both physically and conceptually. The metallic leaf is wrapped around gradients of sprayed paint, layered and balanced with shredded pieces of U.S currency creating a particle-esque formation. As light reflects off the painting during different times of the day – the mood of the painting subsequently changes. The resulting compositions are tending towards an imperfect symmetry.